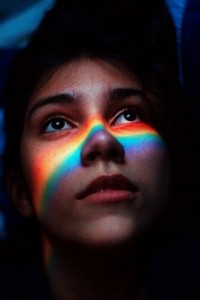 This year we, as a nation, have experienced more mental health issues than ever before with one in four people suffering with low mood, anxiety and stress.  Despite this, how many of us accessed healthcare to alleviate our symptoms? Is having poor mental health something we are still ashamed of?
In the LGBT+ community, individuals have always been disproportionately affected by mental health issues when compared to their heterosexual and cisgendered peers.   Regrettably, this demographic are even more likely to suffer in silence.  According to UK Charity Stonewall's 2018 Report:
Over half of LGBT people (52%) said they have experienced depression.
One-in-eight LGBT people aged 18-24 (13%) said they've attempted to take their own life.
Almost half of trans people (46%) have thought about taking their own life.
41% of non-binary people said they harmed themselves in the last year compared to 20% of LGBT women and 12% of GBT men.
One-in-eight LGBT people (13%) have experienced some form of unequal treatment from healthcare staff because they're LGBT.
Almost one-in-four LGBT people (23%) have witnessed discriminatory or negative remarks against LGBT people by healthcare staff.
When accessing healthcare services 1 in 28 LGBT people (5%) have been pressured into accessing services in order to question their beliefs about themselves and their sexual orientation.
One in five LGBT people (19%) aren't out to any healthcare professional about their sexual orientation when seeking general medical care. This number rises to 40% bisexual men and 29% of bisexual women.
One in seven LGBT people (14 per cent) have avoided treatment for fear of discrimination because they're LGBT.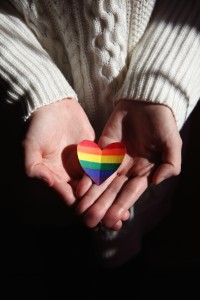 So what can we do to change these statistics?  How can we support LGBTQ+ individuals with poor mental health?
Be an advocate on behalf of your LGBTQ+ friends, family and colleagues.
Consider donating to LGBTQ+ charities such as Stonewall, MindOut and LGBTFoundation.
Have a voice – speak up about LGBT+ discrimination worldwide
If you are an LGBTQ+ individual with poor mental health, what support is out there?
MindOut provides peer support groups and peer mentoring groups across the U.K., including groups tailored to BGTQ+ Men, LGBTQ+ individuals in crisis/having suicidal thoughts, over fifties, and ethnic minorities.

Stonewall

provides free legal advice for LGBTQ+ individuals on matters ranging from workplace discrimination, to domestic violence and abuse, to parenting rights and partnership rights.
Mind UK provides a list of helplines, local services and access to a moderated online community of likeminded individuals also suffering with mental health issues, called side-by-side.
If you feel you are in immediate danger of self-harming or are experiencing suicidal thoughts, you can Freephone Samaritans on 116 123, speak to a medical professional on NHS 111, or admit yourself to your local A&E.
---
Source:     https://www.stonewall.org.uk/lgbt-britain-health
Source: https://www.rethink.org/get-involved/awareness-days-and-events/world-mental-health-day/?gclid=CjwKCAjwzvX7BRAeEiwAsXExozXG8mQHcc3MCVvhEqbVGIe7fQe-QBEuakx4bgyoH4gMhLpxiKZhaBoCf2gQAvD_BwE