When it comes to safer sex and avoiding sexually transmitted infections, it is important that you know how to protect yourself and the person you are having sex with, regardless of who you are attracted to.
For everything sexual health related in Bucks, visit www.sexualhealthbucks.nhs.uk.
Use the service finder to locate your nearest bSHaW Sexual Health clinic in Buckinghamshire, including Walk-in Clinics, or call 0300 303 2880 to book an appointment. You can also order a free confidential postal chlamydia kit online.
Men who have sex with men
Data is telling us that men who have sex with men are disproportionately affected by some sexual infections.
For MSM service users we offer:
Full sexual health screening and treatment for all infections • Screening for Hepatitis C • Hepatitis B vaccination • Option for self-taken swabs • HIV Point of Care Testing (find out your results instantly) • PEP (Post Exposure Prophylaxis) and when you need to take it • Information and advice on condoms,  chemsex, alcohol and safer sex

It is recommended that MSM have annual checks; or every three months if you have multiple partners.
Read more here.
Women who have sex with women
The risks are lower, but women who have sex with women can still pass on sexually transmitted infections. Know how to protect yourself.
Other Contacts
Support U
Support U are a leading lesbian, gay, bisexual and transgender (LGBT+) help and support service based in Reading, servicing the Thames Valley area

https://www.supportu.org.uk/about-us/

0118 321 9111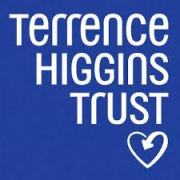 Terrence Higgins Trust
Our vision is a world where people with HIV live healthy lives free from prejudice and discrimination, and good sexual health is a right and reality for all.

http://www.tht.org.uk

0808 802 1221

https://www.facebook.com/TerrenceHigginsTrust

https://www.twitter.com/THTorguk

https://www.instagram.com/thtorguk/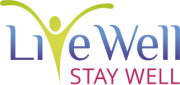 Live Well Stay Well
We receive referrals from GPs and Health Professionals, and also get self
referrals for many reasons including Stopping Smoking, reducing alcohol
consumption, losing weight, sexual orientation and mental health problems, which means we cover
many of the population in Buckinghamshire and come across people from all
walks of life.

https://www.livewellstaywellbucks.co.uk/

Main Number: 01628 857 311

PARKWOOD.livewellstaywell@nhs.net

Main Address: Live Well Stay Well, Suite 1, Leywood House, 47 Woodside Road, Amersham, HP6 6AA