Foster Carers provide a caring and safe environment for other people's children. Children need foster homes for a variety of reasons.  There are children of all ages who need care, but in particular children aged up to the age of 5, teenagers and sibling groups.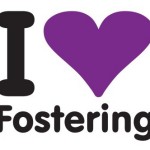 Becoming a Foster Carer is a big decision and it can take a lot of thought before you decide it's right for you.  What's important is that you have the right information and support to help you.
In Buckinghamshire, there are over 450 children in care, all of whom need support, guidance and loving homes.  Foster Carers come from all sorts of backgrounds.  The one thing they all have in common is that they like children and are truly committed to helping them have the start in life they deserve. 
Who can be a Foster Carer?
Don't listen to the myths, Foster Carers can be:
Single, in a civil partnership, married or unmarried
Lesbian, gay, bisexual, transgender or heterosexual
From any ethnic or religious background
A homeowner or living in rented accommodation
Working, unemployed or retired
Parents already
Any age (over 21)
Having a disability or a medical condition doesn't exclude you from adopting or fostering, as long as you are able to cope with the rigours of parenting!
LGBT Fostering Information Session
Our fostering information session dedicated to the LGBT community could be a great place to get some more information. With a growing demand for foster carers and an increasing interest from LGBT communities to foster, this is the perfect opportunity to find out more. This will go through the fostering process, offer advice and answer any questions you may have about fostering.
The Session takes place on Wednesday 21 November 6.30pm – 8.30pm at the New County Offices, Walton Street, Aylesbury, HP20 1UA
Fostering Information and Support

Buckinghamshire County Council's Fostering and Adoption Services
Find out more about the different types of Fostering, the process or hear from Foster Carers.
http://www.buckscc.gov.uk/social-care/children-and-families/fostering/

0800 160 1900

firststep@buckscc.gov.uk

New Family Social
Buckinghamshire County Council is a member of New Family Social, the UK network for lesbian, gay, bisexual and transgender adoptive and foster families
http://www.newfamilysocial.org.uk/